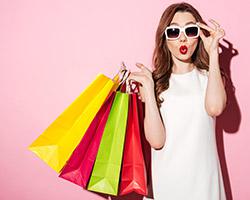 Shopping Deals – Save Up To 50%
Shop Top Selling Brands and SAVE!
Great deals abound on the products you need including: clothing, kitchen appliances, music, games, electronics, and books. Check regularly for savings on the new and exciting products added every day.
Stretch your shopping dollar with savings of up to 50% at the shops and on the brands you know and love. Don't miss each savings opportunity to add value to the dollars you spend.