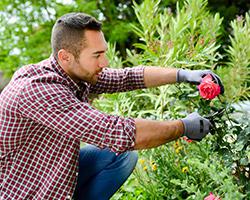 Home & Garden – Save up to 25%
Save on indoor and outdoor products.
Your home is your sanctuary. Whether relaxing at home or working on projects, you'll discover savings that offer the most value for your money.  Save big on home improvements such as kitchen appliances and custom flooring and blinds.  Even save on maintaining the comfort of your home with discounts on house cleaning services, appliance repair or products from your local hardware store.
Check out additional savings on landscaping services for maintaining the beauty of your property year-round.